Solo Dance Competition was organised by B.Com 2nd and 3rd year on 11th March 2019
An Elocution Competition was organised by B.Com 2nd and 3rd year on 5th March 2019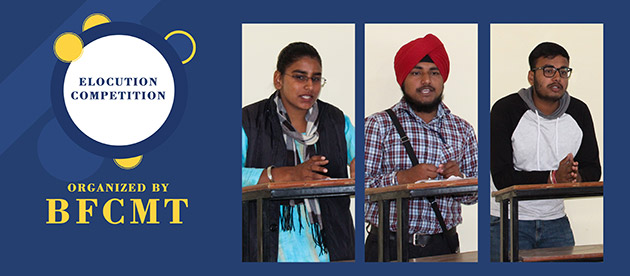 A FAREWELL PARTY " SPLASH 2016" Organized by the Students of B.COM 2ND & 3RD Year to Welcome Students of B.Com 1st Year on Nov. 4, 2016

B.COM & M.COM Students Participated in "TEEJ FESTIVAL-2016" Organized On 12/8/2016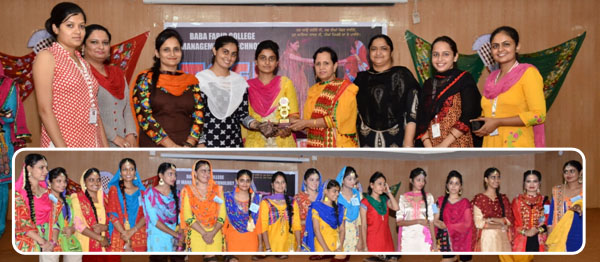 A Farewell Party "ADIOS-2016"- Life is a Journey Not a Destination Organized by B.Com Department on May 28, 2016

1st Knock out Cricket Tournament
Make a Difference Campaign
Old Clothes distribution to Children living
in Slum Area
PARVAZ' 2015, A GOOD BYE TO B.COM PROF. STUDENTS BATCH 2012-2015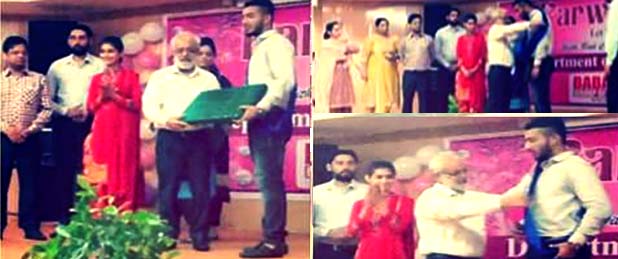 Goodbyes are not forever.
Goodbyes are not the end.
They simply mean I'll miss you
Until we meet again!
"PARVAZ' 2015 ......Let the journey continue."....... , The farewell party arranged by Baba Farid College for Final Year Students of B.Com Professional to say them Final Good Bye with best wishes by their Teachers and Juniors.
1. Indoor Activities
a) Commerce Club/Society
b) Commerce Fest
c) Tutorial Groups
d) National Cadet Corps
e) Red Cross Society
f) National Service Scheme
g) School Magazine
h) School Bank
i) Cooperative Stores
j) Project Work
k) Cottage Industry
l) Debate, Discussion and Competitions
m) Extension Lectures
n) Food making without fire
o) Comparing Internet Shopping Sites
p) Investing Paper value in shares
q) Comparing Credit Cards
r) Plan a small business
2. Outdoor Activities
a) Visit to Industrial Centers
b) Visit to Stock Exchanges
c) Excursions
d) Visit to Civil Place
e) Visit to Museum
f) Market Studies
g) Village survey
h) Trade Fairs
i) Visit to Exhibition
j) Plan a tour in a given amount