Power Point Presentation Competition 2019

BFC, The departments of BBA 1st year and BTTM organised the Departmental activity 'Power Point Presentation Competition on the Topic 'Social Media & Its Impacts'. There were total 11teams and three positions were declared as follows:-
Srishti Bajaj, B.com 4th Semester bagged first position followed by Ashwani Kumar of MBA 2nd semester got 2nd Position then Manpreet Singh Student of MBA 2nd Semester announced 3rd position.
ATHLETIC MEET 2018

'ATHLETIC MEET 2018 -The importance of sports and games in college encompasses more than just the benefit of physical activity. Increases in self-esteem and mental alertness make sports and games necessary for every college age child. Itenhances the students life skills like teamwork, leadership, patience.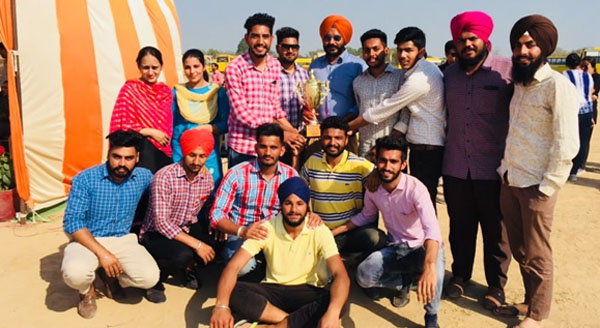 Volleyball Shooting Tournament 2018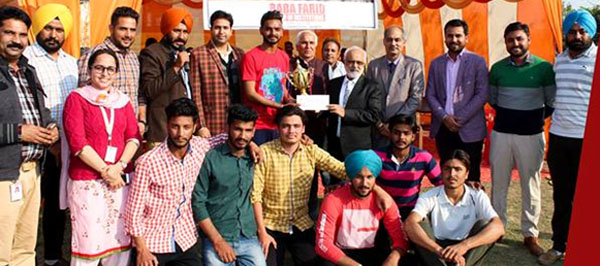 The students of BBA 4th semester organised a volleyball shooting Tournament of two days, many teams participated in this activity and it was grand event in BFGI campus. All management course students proved that their meticulous soul is equally interested in sports activity along with their study. The Principal of the organisation highly appreciated the efforts of the students who organised such activity in well mannerism way.
Live Project
Baba Farid College, A leading institute known as hub of excellence in terms of academic and non- academic achievements of students. The institute has been outperforming the Malwa region of Punjab with marvellous results as well as extracurricular activities since its inception and tried to redefine the process of learning with continuous efforts directed towards the development of students. Due to this approach towards the students, the college has given outperforming result by creating competitions against the 'Live Project' of BBA.
Activity : MIND BATTLE DEPT QUIZ

Activity : CLASH OF CARROMS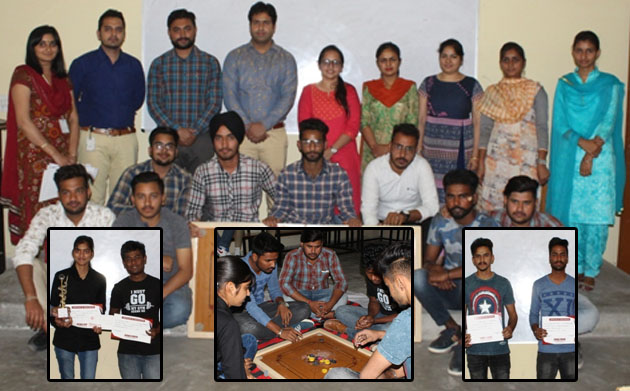 Activity : INTERNATIONAL DAY AGAINST RACIAL DISCREMINATION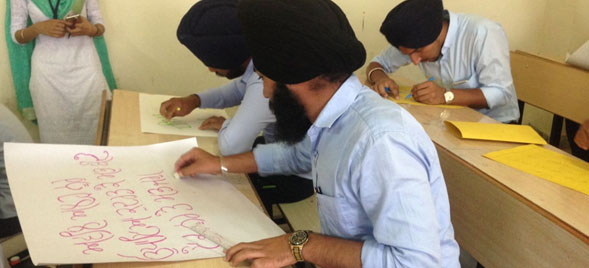 Activity : HOLI GREETINGS MAKING COMPETITION

Fresher party (VIVRAMERS) organised by BBA department on 03/10/2017

This event is organised by second year students to have a good communication with the juniors and to welcome the juniors in the college. This event was a full day party program in seminar hall of BFGI. Juniors performed and showed their talents. At the end of the party judges gave the title of Mr. Fresher and Mrs. Fresher to the best performer of the day.
SQUADRA'17

A Big Congratulation to BBA 5th semester students of Baba Farid Group of Institutionson successful event SquadrA'17 which was conceptualized and organized in association with #BigBazaar .
A total of 25 teams participated in this event which had various rounds such as Fashion Fever, Talent Graph and Mental & Physical Fight.
Gurbakhshish Singh Brar and Gaurav Garg from B.com were awarded by SquadrA champions 2017 trophy.

Glimpses of the Farewell Party 2017

"Fare thee well, and if forever, still forever fare thee well."
"It's hard to say goodbye for good at any time or any place. It's harder still to say it through a meshed wire." Baba Farid College organized a farewell party "SAYONARA-17" for #BBA Final Year students to pay their regards and good luck. The students presented a cultural bonanza of songs, dances and other items on the occasion to entertain their seniors.
Glimpses of the Fresher party 2017 session

"College is the best time of your life. When else are your parents going to spend several thousand dollars a year just for you to go to a strange town and get drunk every night?" ? David Wood a college degree is not a sign that one is a finished product but an indication a person is prepared for life. (Reverend Edward A. Malloy)