Industrial visit to The Tribune Printing Press, Bathinda

An Industrial Visit, BFC:- AS Baba Farid College, Bathinda, organised an industrial visit to The Tribune Printing Press, Bathinda for its students of Bachelor of Travel & Tourism management. Production Head Jasvir Singh welcomed the students and highlighted the functioning of the press such as News Editing, Designing, Printing and distribution to the distributors. The students were pleased to get an opportunity to interact with industry experts and the working atmosphere of the organisation.
Industrial Visit at Hotel Country inn & Suites, Bathinda.
The Department of Tourism & Travel Management organised an Industrial Visit at Hotel Country inn & Suites, Bathinda. Its motive was to Students in order to give them an insight about the way tasks which are carried out in the Hospitality sector. The visit was aimed at enhancing their knowledge and to show them tasks handled in different departments in hotel industry .All the students appreciated the initiative taken by the department.
B.Sc. (ATHM) & BTTM department Organized Trip to "Nanital "& "Rishikesh" for Students and Faculty Members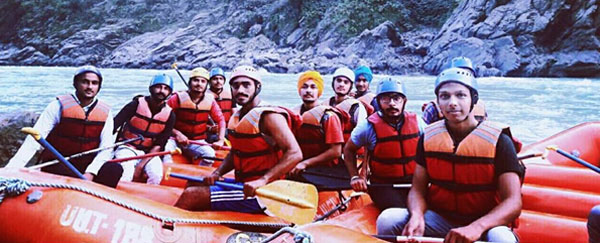 B.Sc. (ATHM) & BTTM Department organized '3 nights-4 days' trip to Nainital and Rishikesh accompanied with their Head & Faculty members. After reaching at Jim Corbett near Nanital the students were all set for courageous activities like: Swimming, jeep safari. Next day all reached Nanital for another round of adventurous activities like Boating, Paragliding, Timber-Train, Flying Fox, etc.
Recreational Trip to Manikaran and Kullu Manali
Recreational Trip to Sri Anandpur Sahib "Spare some moments for Entertainment of the lives of great man."

Recreational Trip is an essential Part to refresh the students from their routine study. So, Departments of Airlines, Tourism & Hospitality Management (ATHM) & BBA (Bachelor of Business Administration) of Baba Farid College's Student organized a Excursion to Takht Shri Keshgarh Sahib,Anandpur & Virsat-e-Khalsa.
Industrial Visit - An attempt to redefine the process of learning things....
The best way to learn is to do; the worst way to teach is to talk. It is rightly said that reading creates only flow of information in the mind but the actual learning comes by doing the things and applying the same in real time situations. The practical and theoretical learning must converge in order to visualize things the way these are explained. Baba Farid Group of Institutions has taken one step ahead in its custom to redefine the process of learning by providing practical exposure through industrial visits along with classroom teachings. Recognizing the need to provide an opportunity to quickly learn the things, the institute had organized an industrial visits on regular basis.
Industrial visit to Hotel Blu, Amritsar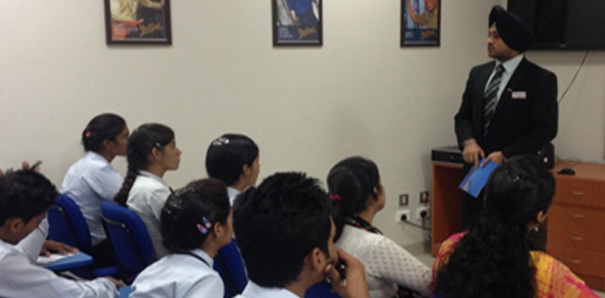 Industrial Visit to Hotel Country & Suites by Carlson, Amritsar.

A recreational Tour to Manali

"The world is a book and those who don't travel read only one page"-St. Augustine. The above saying emphasizes the relevance of travelling. If we never go anywhere we will have a very limited view of this beautiful world. Nowdays, education is not viewed as only study centric, but it is regarded as something which could help in overall development of the students. The relevance of such trips increases when students of Airlines, Tourism and Hospitality Management are concerned. Baba Farid College is always ready to offer exclusive opportunities to the students of its unique course named B.Sc ATH. Recently students of ATHM themselves organized '3 nights-4 days' trip to Manali and Solang valley In order to provide the first hand information about Tourism sector, BSc ATHM department recently organized a recreational trip to Manali-Solang Valley.