Industrial Visit to Verka Milk Plant, Ludhiana
The students of BBA 4th semester went on an Industrial Visit to Verka Milk Plant, Ludhiana. A total of 29 students visited the plant wherein they were given a tour of the plant by Deputy manager, HR department, Mr. Swarn Singh.The students were shown the importance of pasteurized milk and processes used in their various plants.The students also visited Old Milk Plant, New Milk Plant and Powder Plant guided by the technical experts.The students saw the making as well as packaging of various products like white butter, yellow butter, kheer, milk powder, lassi, curd, and different variants of milk etc. It was an enlightening tour for the students wherein they learned and explored many new things.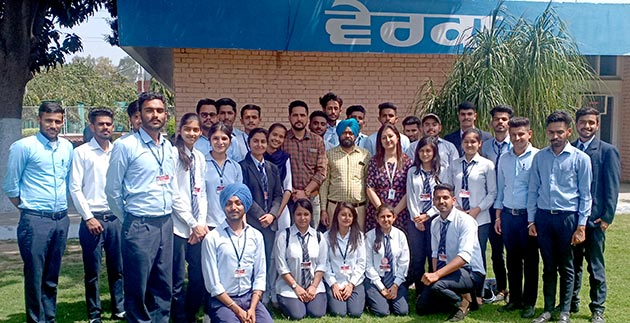 BBA 1st year trip of 2 days and 1night to Anandpur Sahib accompanied by faculty members

A tour must root to the core design which provides an incremental learning experience, i.e., "Idea - Information - Knowledge - Wisdom". A recreational tour gives the idea about the particular destination to the students, which then leads to gaining more information which gives them pleasure to enjoy with college friends.
BBA, BSc(ATHM) & BTTM students of Baba Farid College organized a Recreational trip to 'Nanital and Rishikesh'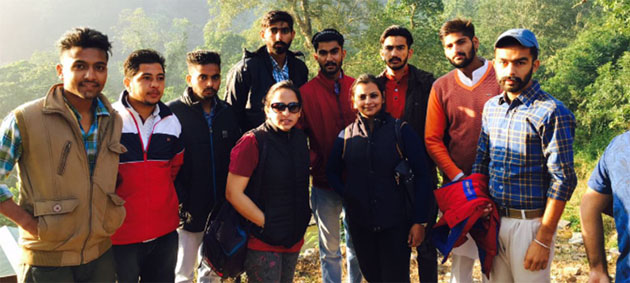 The above saying emphasizes the relevance of travelling. If we never go anywhere we will have a very limited view of this beautiful world. Now days, education is not viewed as only study centric, but it is regarded as something which could help in overall development of the students. Baba Farid College is always ready to offer exclusive opportunities to the students of professional courses, recently students of BBA, BSc(ATHM) & BTTM themselves organized '3 nights-4 days' trip to Nainital and Rishikesh accompanied with their Head of department & Faculty members. All Faculty members & Students enjoyed various adventurous activities like Boating, Paragliding, Timber-Train, Flying Fox, etc.
Recreational Trip to Manikaran and Kullu Manali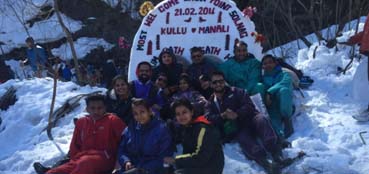 Recreational Trip to Sri Anandpur Sahib "Spare some moments for Entertainment of the lives of great man."

Recreational Trip is an essential Part to refresh the students from their routine study. So, Departments of Airlines, Tourism & Hospitality Management (ATHM) & BBA (Bachelor of Business Administration) of Baba Farid College's Student organized a Excursion to Takht Shri Keshgarh Sahib,Anandpur & Virsat-e-Khalsa.
A recreational Tour to Manali

Education is not viewed as only study centric, but it is considered as means to gain experience on all aspects which include: practical and theoretical exposure, gathering memorable moments through get together parties, various activities and Recreational Trips. Such experiences collectively make the learning interactive and help in creating a bonding of a student with classmates, teachers and institute.
Tour to Amritsar: Religious visit organized by BBA department

Those days are passed when the education used to be only study centric. In current times, education is regarded as something which should help in overall and complete, mental and physical, development of the students. This is the reason, why, apart from studies, BBA Department organize a host of other activities, such as playing, cultural and educational tour. In order to continue its activity programme, BBA Department organized a trip to Amritsar, the adobe of Golden Temple. At Amritsar, students visited Alpha One Shopping Mall, Jallianwala Bagh and Golden Temple. Students enjoyed a lot and that was very golden opportunities for students to explore new things that would always enlighten their memories.
A recreational trip to 'JALANDHAR'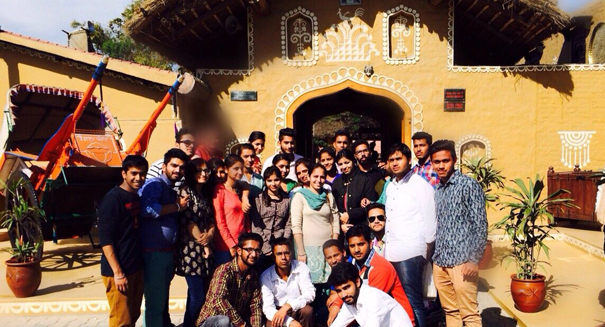 Recently students of BBA and PGDIB themselves organized '1 day' trip to Jalandhar accompanied with their Faculty members. After reaching Jalandhar, the students were set to visit well known places of Jalandhar: Wonderland and Haveli. Though in 'wonderland' they had fun and enjoyment on rides, where as in 'Haveli' they made acquaintance with our traditional Punjabi culture
Industrial Visit - An attempt to redefine the process of learning things.....
The best way to learn is to do; the worst way to teach is to talk. It is rightly said that reading creates only flow of information in the mind but the actual learning comes by doing the things and applying the same in real time situations. The practical and theoretical learning must converge in order to visualize things the way these are explained. Baba Farid Group of Institutions has taken one step ahead in its custom to redefine the process of learning by providing practical exposure through industrial visits along with classroom teachings. Recognizing the need to provide an opportunity to quickly learn the things, the institute had organized an industrial visits on regular basis.
Industrial Visit to Shreyans Industries, Sangrur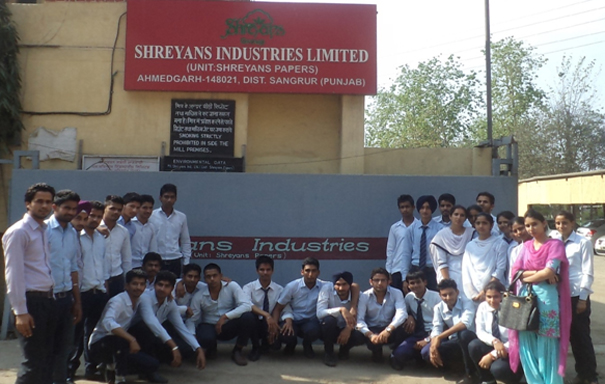 Industrial Visit to KRBL Ltd, Bhasaur, Dhuri

Industrial visit of BBA students to "Wonder System India Pvt. Limited", Mohali

Industrial visit of BBA students to KRBL limited.

Industrial visit of BBA students to Aarti International Limited, DHURI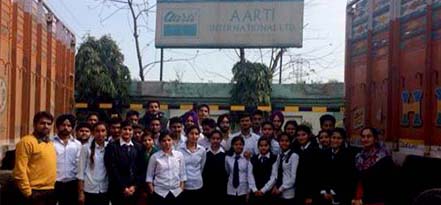 Industrial visit of BBA students to Verka Milk Plant, Ludhiana.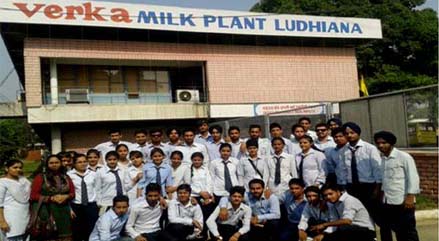 Industrial visit of BBA students to Kandhari Beverages Private Limited, Nabipur

Industrial visit of BBA students to Rana Poltechnical Lalhru, Mohali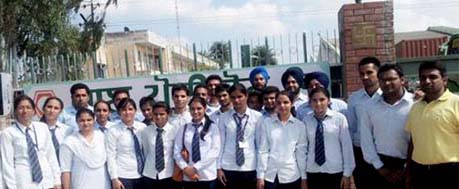 Industrial Visit of BBA students to Federal Mogul, Patiala

Industrial Visit of BBA students to Ludhiana Stock Exchange, Ludhiana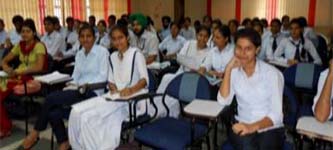 BBA 5TH B Dhillon kool drinks and beverages Phillaur.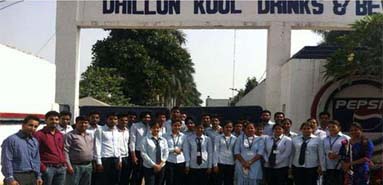 Industrial Visit of BBA students to Gobind Coach, Barnala